Be yourself.
Align with others.
That's persuasion in a tiny nutshell of 5 words. This especially applies to diffusing difficult people (who incidentally, consider you to be the difficult one.) It's paradoxical, like other really important things in life: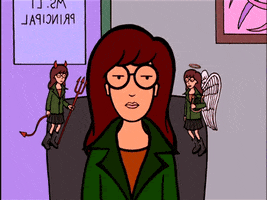 Eat healthy. Enjoy food.
Do what you love. Pay the bills.
Love your kids. Teach your kids responsibility.
Follow your dreams. Pay the bills.
Be yourself. Be better.
Say what you want. Make your message audience centric.
Have faith. Be realistic.
Really good communicators are comfortable with themselves, and thus are not thinking or worrying about being judged by others. They are clear about what they want to say and focus on making their message as acceptable/palatable to their audience, within existing constraints.
For example, you can't expect people to jump for joy when being asked to work extra hours, but you can point out the advantages to them for taking on this project and express specific and sincere appreciation for their contribution.
I learned a lot about the concept of aligning with people from David Ryan, who works in Systems Education at a local hospital. Unusual in corporate training, and for most people who work in health care, David worked for 4 years selling upscale Vitamix blenders on commission only. He was making up to six-figures in sales (#thatsalotofblenders), so he knows something about winning people over to the benefits of upscale kitchen appliances. He uses the same process to win over difficult customers in his current work with physicians and nurses.
Alignment with others is a skill or habit that becomes natural with practice. When people come to David with objections, his first reaction is the thank them. Yes. Thank them for whatever opposing point of view is being offered. It's far better to get unpleasant feedback than have the person complain to third parties, which only complicates the mess.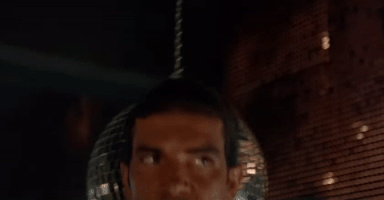 Real-life example: a supervisor complains about the technical training offered as being TMI and not appropriate to the needs of the learner. That's a serious complaint supported by not-warm-and-fuzzy feelings.
David's response:
"Thank you, that's really great feedback, I know that we have had people who weren't really engaged in our classes."
With that single statement, the Difficult Person already begins to melt. I saw it with my own eyes. David did not mention the fact that 99% of participants in this particular class find that very same training extremely helpful.
Rather than counter attack, even if they're completely wrong, you thank them for sharing.
That's the part where you're take charge of the conversation and become the change.
Don't take it personally, even though it feels like it.
Second statement:
"We find many people get distracted….Is there something you know of that we can do to engage our learners?"
In this question, David knocks the ball of solving the issue into the Difficult Person's side of the court.
Another real-life example from his Vitamix days:
Difficult person says with a major confrontational attitude:
"I have a $30 Oyster blender that works GREAT."
David responds:
"Thank you for letting me know. The fact that you have a $30 oyster shows that you're interested in health; almost all of our customers started off with a $30 Oyster. Can I make you a smoothie?"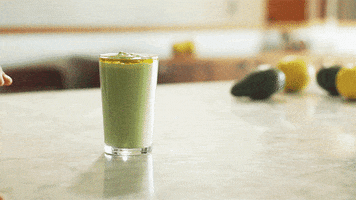 He's diffusing the negative emotion and getting aligned, that is to emphasize what you have in common with the other person, which opens the path to agreement.
If you live long enough, you begin to realize that people's objections to your Really Fabulous Suggestion (RFS) are repetitive: no budget, no bandwidth, no time. And the truth may be that Difficult Person just doesn't feel motivated to do what you're asking. If you get aligned with someone, they are much more prone to agree with you.
One great path to alignment with someone works like this.
Listen, really listen to what's being said. Note the content and the emotion. Thank them for sharing.
Empathize. Put yourself in their shoes.
Ask questions. Get clarification AND their suggestions for fixing the core issue (even if you don't think it's a "core issue")
Paraphrase (the Swiss Army knife of communication) the other person's answers to your questions.
BAM! You've just diffused a difficult person.
Just remember before you EVER try to get someone to do something…you have to already be practicing and embodying that very thing you want them to do.